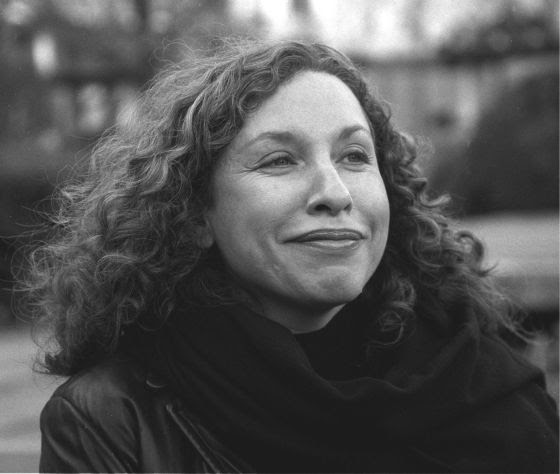 Marina Shron is the writer and director of the film, "Fruit of Our Womb"; here is a link to the website:
https://www.thefruitofourwomb.com/
Q: What is, "Fruit of Our Womb" about?
A: The story follows Christina is a 13-year-old sexually fluid street girl who has grown up trading sex for love and protection. Her chance meeting with an affluent Manhattan couple turns out to be a stroke of luck when she is welcomed into their world.  But what starts out as a utopian dream soon degenerates into a nightmare of love, deceit, and mutual manipulation.
Q: What inspired you to make the movie?
A: My inspiration for the screenplay was two-fold. On the one hand, I was inspired by the character herself – Christina. She's the heart of the film. Innocent and manipulative, ethereal and lethal – she's a child-woman who discovers the world by touch.  She was deprived of childhood, of normal family… But there is something elemental and powerful about her existence that makes her a magnet for others, more privileged than herself.  Her presence reveals the best – and the worst – in those who come in touch with her. Once dropped inside the couple's world, she will either make it explode — or alter its entire fabric…
But if Christina herself is unique – her story is not. While doing research for the film I've heard countless stories of women and girls who were exploited, betrayed – and, ultimately, blamed for that very abuse by the adults who were supposed to protect them. Unfortunately, we live in a society that makes this cruel paradox possible.  By making this film, I wanted to dig deeper beneath the surface of the incestuous, in nature, family dynamic and try to understand what makes it so pervasive.
Q: What would you say motivates each of the three main characters in the film?
A: Initially, each character has very simple, basic motivation – Christina needs home, Lynn needs a child, Joe needs peace and quite in his family. But like all of us, humans, they tend to misconstrue their needs – and when their true needs surface, they come as a surprise to the characters themselves and to us, the audience. Without giving away the ending, I can just say that Christina leads the couple to the brink of the discovery of what really missing from their lives… I say "the brink" because it scares the hell out of them. And I'm not talking about the couple's sexual needs or fantasies but something that's much more sublime… and uncanny.
Q: How do you think an American audience will respond to the character of Christina?
A: Haha, this remains to be seen!  I'm sure she will be a divisive figure…. She's not your girl next door. Christina is an outsider, and her existence is marginal, both regarding her social status and her sexuality… But on the other hand,  that's what  make her a quint-essentially American character… So I hope people will relate to her!
Q:  If people invest in your film, will they be able to share in any profits?
A: Absolutely! We will be drafting a profit-participation agreement with each one of our investors once the film is fully financed!
Q:  Who are some of your film making influences?
A: I love Lynne Ramsay films – her early  "Rat Catcher" is one of my biggest inspirations. Catherine's Breiilat "Fat Girl" is another one…  I've always been inspired by films with a uniquely female perspective… but not only by films directed by women. My biggest influence — in the way I approach filmmaking in general –  is the grandfather of surrealism, Luis Bunuel.
Q:  You teach screenwriting at The New School. What makes your class different from other screenwriting classes?
A: I give a lot of creative exercises to my students – and not just the exercises on structure and character development but exercises that help to develop their imagination… that tap into their physical and emotional memory.
I also show my students a lot of films of diverse styles and perspectives, from different time periods – and I show them next to each other, without providing a "historical perspective." I believe the best cinematic works belong to the natural world, and not just the world of culture. I'm sure many academics will disagree with me! But this is how I teach film and screenwriting…
Q: What is your most memorable classroom story?
A: In one of my introductory filmmaking classes, I showed two short films, almost back to back… One was a very well executed if somewhat cheesy love story. Another was an experimental 1972 short film by Chantal Akerman,  "La Chambre" – a circular shot with a camera panning around the room for 11 minutes. I thought my students hated that film… But at the end of the semester, when they were presenting their final films, I was surprised to discover that one of the students drew his inspiration from both of these very different  films. His film was a love story told by a pan that goes around the room for 10 minutes!  And it was a gem of a film!
Q:  What mistakes do you see new screenwriters making?
A: One of the biggest mistakes new screenwriters make is relying too much on dialogue…over-explaining what the character feel and think.  Another mistake is trying to make a point or send a message that's too obvious or clichéd.  Some say: "cliché is a cliché because it's true"… something like that. I hate this expression.
I think real truth is always rooted in a paradox.
Q:  If you could remake any movie in history, what movie would you remake and why?
A: Kubrick "Lolita"… In a way, that's what I'm doing with "The Fruit of Our Womb" –  remaking Lolita it's from the girl's perspective.  And because it's a female point of view, Christina has to be a stronger, darker, more complex character than Nabokov/Kubrick's heroine… She's not at all a victim. I think of her as a perverse messenger of change.